Artisan cheesemaker | Food, recipes and entertainment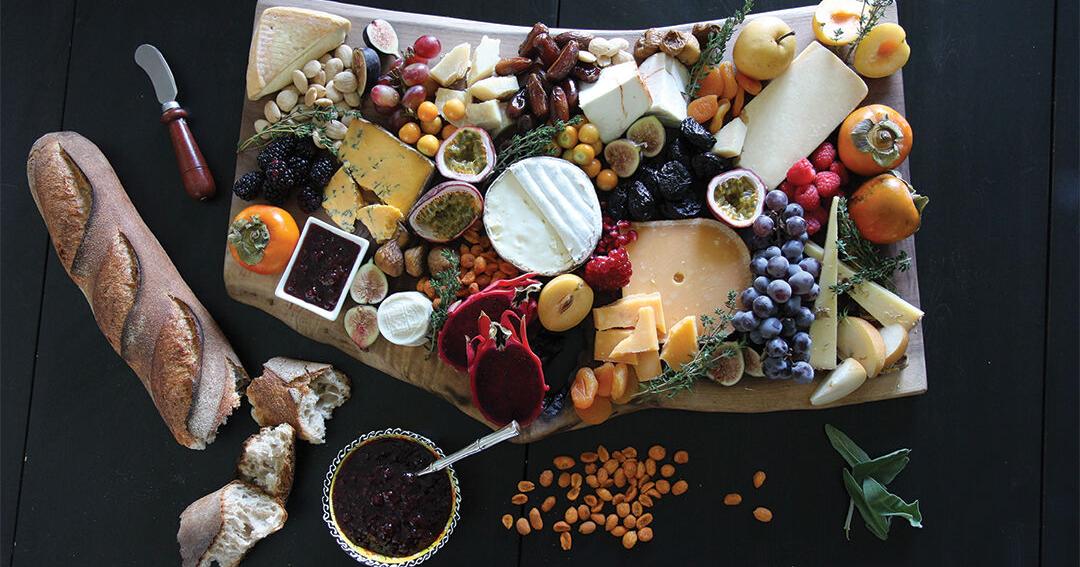 Kurt & Whey's First Brick-and-Mortar Store Comes to Santa Monica
Kurt Gurdal was born to work with cheese. Her father and mother-in-law have been making cheese for almost 40 years with several shops on the East Coast of Massachusetts and in New York. Growing up, he helped around the store, standing on crates of milk so he could see people at the counter.
"They were asking me to wrap Halloween candy and help people with baked goods," he said.
Gurdal originally didn't want to be a cheesemaker. He went to college in Orange County and it was in his sophomore year, when his father's business was featured in a magazine article, that Gurdal knew he had to go home. him to help.
"I helped cut and wrap cheese orders, then fell in love with it," Gurdal said. "Straight out of college I spent a few weeks at the shop back home and then went straight to London to work in one of the best cheese factories in the world."
Gurdal had a pop-up shop in Canyon Square that he's been doing every weekend since the holidays. He has since moved into a small cheese shop where he creates charcuterie and cheese boards with other paraphernalia like oils, vinegars, jams and local honey.
"One of the main things that drew me to this industry was being able to meet these cheese producers and communicate about their products to people looking to snack on a piece of cheese," Gurdal said.
Gurdal is officially moving his pop-up store from its location in Canyon Square to its first brick-and-mortar location across from the beach called Canyon Grocer by Kurt & Whey, starting Labor Day weekend.
Gurdal's indoor space is close to where it normally sets up and will have the same cheese services provided by Kurt & Whey while also selling necessities like eggs, dairy and fresh bread .
"I'm thrilled to add a little market to such a wonderful community and make it easy for people to walk around and pick up a loaf of bread or a missing ingredient from their dinner recipe," Gurdal said.
The new space will be open seven days a week with hours to approximate the opening date. Gurdal also brought her cheesemaking knowledge and a perfectly curated charcuterie platter to the Hollywood Bowl, where each platter comes with a choice of beer or wine to complement the flavors on the platter.
Customers can purchase a prepared cheese platter with three to five cheeses, up to three different types of selected meats, and a combination of fresh and dried fruits like figs, grapes, and currants. There will also be nuts like Marcona almonds and corn nuts, as well as a few pickled items, crackers and bread to top it all off.
"I imagined a little one stop shop where you get your charcuterie platter with all the accessories and a choice of whatever you want to drink, be it beer, wine, cider or other libations and then something sweet to finish like chocolate or cookies," Gurdal said.
Gurdal takes a break
charcuterie boards until September 3, Labor Day weekend. The store will be located at
169 W. Channel Road in Santa Monica.
Kurt & Whey
310-592-4196