Chase away the chills with a thick and hearty stew | Food / Recipes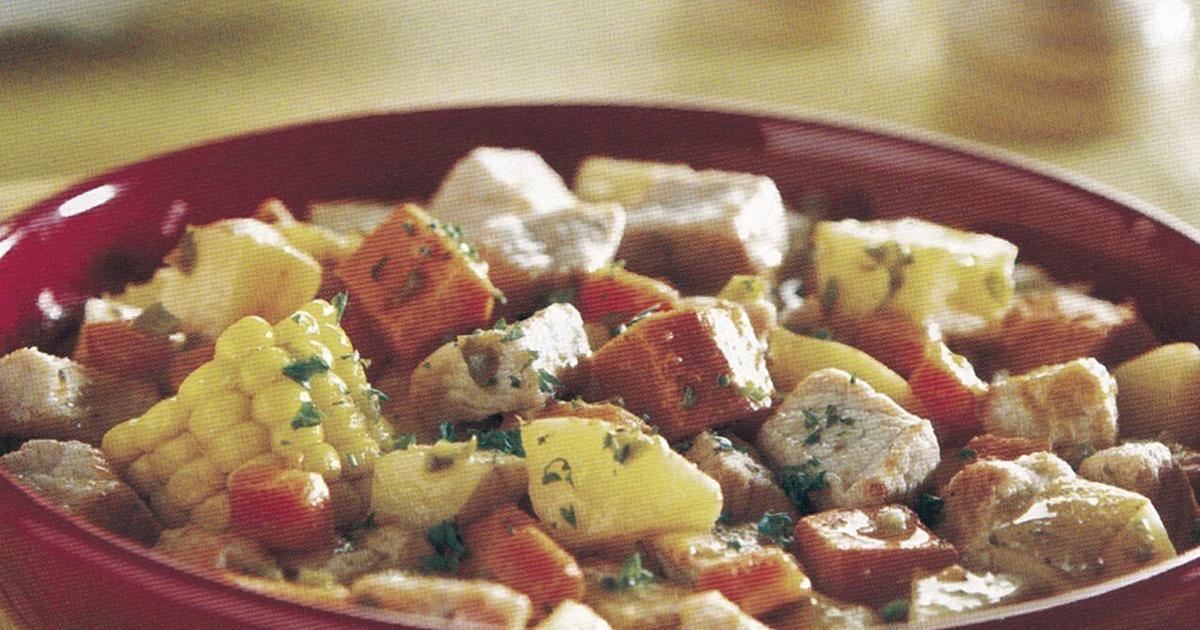 Slow cookers can be unsung heroes of the kitchen anytime of the year, but especially during the colder seasons. This is because slow cookers easily take meals in a pot. One person simply places all the ingredients inside the jar and then returns in about 8 hours to a fully cooked meal.
Some recipes, including stews, lend themselves well to slow cooking. While beef is often associated with stew, there are many proteins that can replace beef, including pork. This Golden Harvest Pork Stew recipe from Crock • Pot® 365 Year-Round Recipes (Publications International, Ltd.) by Crock • Pot Kitchens uses pork and combines it with potatoes, carrots and corn. for a stew that some may even take for a chowder.
1 pound boneless pork chops, cut into 1-inch pieces
2 tablespoons all-purpose flour, divided
1 tablespoon of vegetable oil
2 medium Yukon Gold potatoes, unpeeled and cut into 1-inch cubes
1 large sweet potato, peeled and cut into 1-inch cubes
1 cup of chopped carrots
1 ear of corn, broken into 4 pieces, or 1/2 cup corn
1⁄2 cup of chicken broth
1 jalapeño pepper, seeded and finely chopped
1 garlic clove, minced
1 teaspoon of salt
1⁄4 teaspoon black pepper
1⁄4 teaspoon dried thyme
Chopped parsley
1. Mix the pieces of pork with 1 tablespoon of flour; put aside. Heat the oil in a large skillet over medium-high heat until heated through. Add the pork; cook until golden brown on all sides. Transfer to Crock • Pot® Slow Cooker.
2. Add the rest of the ingredients except the parsley and 1 tablespoon of the flour. Blanket; cook over low heat for 5 to 6 hours.
3. Stir 1/4 cup of the cooking liquid into the remaining 1 tablespoon of flour in a small bowl. Stir the flour mixture into the stew. Set the Crock • Pot slow cooker to high power. Cook 10 minutes or until thickened. Adjust seasonings, if desired. To serve, sprinkle with parsley.