Cook This: Boost The Flavor With These Italian Potatoes | Food / Recipes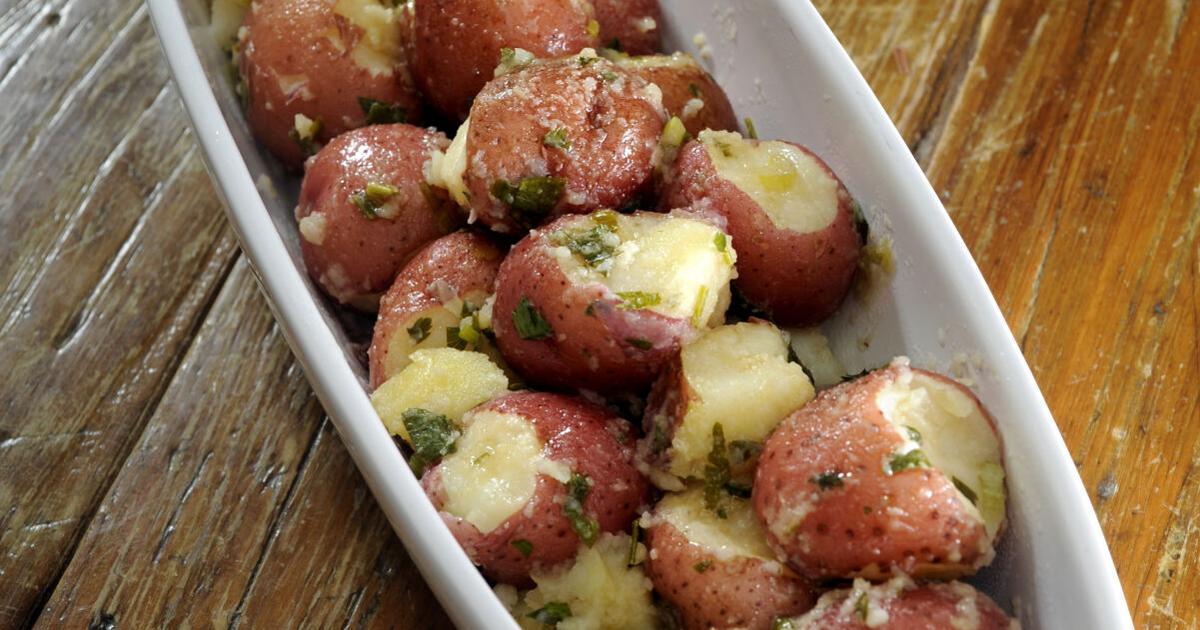 Looking for a little side dish inspiration? From our files comes this one for Italian potatoes.
Marinated in oil and vinegar (no mayo here), these potatoes get their flavor from lots of herbs and spices.
The recipe, adapted from the Junior League of Baton Rouge's "River Road Recipes", serves 16, but we cut it in half.
Instead of using large red potatoes as directed in the recipe, we replaced small new potatoes.
You don't have to use all of the dressing; leftovers can go on a green salad.
Italian potatoes
Makes 8 servings. The recipe is adapted from "River Road Recipes" by The Junior League of Baton Rouge.
20-24 small new potatoes
¼ cup chopped green onions
2 large garlic cloves, thinly sliced
½ teaspoon of salt
teaspoon of dry mustard
½ tablespoon of sugar
½ tablespoon of Worcestershire sauce
½ cup olive oil
¼ cup of tarragon vinegar
1. Boil the potatoes, leave the skin on. Sprinkle parsley and green onions over the potatoes.
2. Make the vinaigrette using the remaining ingredients; strain to remove the garlic. Pour over the potatoes. Mix well.
3. Do not refrigerate. Let stand four hours or more. Stir every hour. Refrigerate leftovers after serving.