Food preservation workshops – AgriNews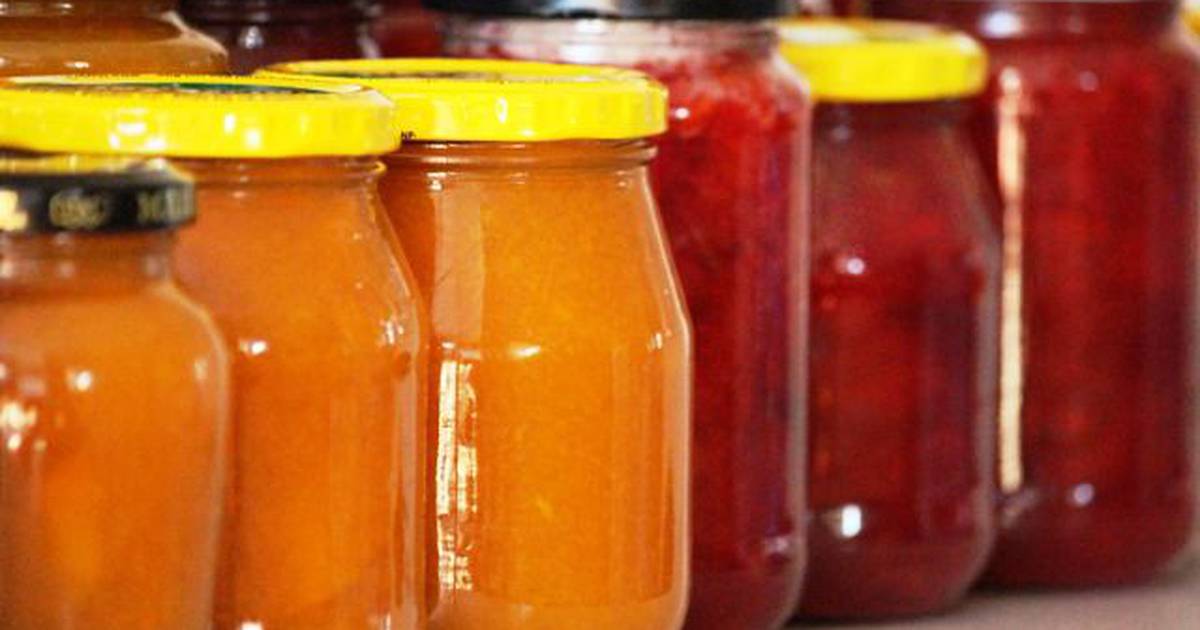 CROWN POINT, Ind. – Canning season is upon us and what better time to learn how to store food safely. Home Food Storage Workshops are offered from 10:30 a.m. to 3:30 p.m. CT on August 16, August 23, and August 30 at the Lake County Extension office, 2291 N. Main St., Crown Point.
Each session will include a lecture, practical work on food preservation and an interactive discussion on topics related to food preservation.
The cost is $75. To register, contact Linda Curley, [email protected], Diana Cook, [email protected], or call 219-755-3240.
Clean sweeping of pesticides
WABASH, Ind. – An Indiana State Chemist's Office Pesticide Cleanup Project pickup will be held from 9 a.m. to 3 p.m. August 16 at Ceres Solutions, 573 East 700 South, Wabash. The OISC Pesticide Clean Sweep project is designed to collect and dispose of suspended, cancelled, banned, unusable, opened, unopened, or simply unwanted pesticides (herbicides, insecticides, rodenticides, fungicides, acaricides, etc.).
This disposal service is free up to 250 pounds per participant. Over 250 books, there will be a charge of $2 per book. This is a great opportunity to get rid of unwanted products legally at little or no cost.
All public and private schools, golf courses, nurseries, farmers, agricultural dealers, the general public, cities, municipalities and county government units are eligible to participate.
Other collections (9 a.m. to 3 p.m. local time) will be August 17 at the Bartholomew County Solid Waste District, 720 S. Mapleton St., Columbus; Aug. 18 at Daviess County Highway Department, 5247 East 100 North, Montgomery; Aug. 23 at Davis Purdue Agricultural Center, 6230 IN-1 Farmland; Aug. 24 at Co-Alliance, 210 East 400 South, Valparaiso; and August 25 at Hendricks County Fairgrounds, 1900 E. Main St., Danville.
For more information, visit https://tinyurl.com/ys3yrmnw, or contact Nathan Davis at 765-494-4331 or [email protected]
Cumberland County Fair
GREENUP, IL – Cumberland County Fair, Aug. 13-20, 701 W. Cumberland St., Greenup; www.thecumberlandcountyfair.com; [email protected]; 217-923-3194.
Hunger and health
Urbana, Illinois – The Impact of Hunger and Health in Disasters will be featured online at noon August 15.
During this session, participants will learn about food insecurity, the impacts of food insecurity on health, and how to identify emergency food assistance programs and resources.
Register at https://forms.illinois.edu/sec/660734624.
Monarch butterfly workshop
MONTICELLO, Ill. – A Monarch Butterfly Workshop with Piatt County Master Gardeners will be held August 16 from noon to 1 p.m. at the Piatt County Extension Office, 210 S. Market St., Monticello.
The workshop will cover identification and life cycle, habits in the landscape and supporting garden plants.
Sign up at https://tinyurl.com/2p8d8725.
Late Summer and Fall Flowering Plants
URBANA, Ill. – Late and Fall Bloomers will be featured online from 1:30 p.m. to 2:30 p.m. on August 16.
As the summer blooms fade in favor of cooler temperatures and shorter days, the growing season still offers one last floral show. Illinois Extension Horticulture Educator Chris Enroth will go beyond moms to give us a few more options for our late summer and fall landscapes.
Register for this Four Seasons Gardening webinar by visiting https://tinyurl.com/wjrfxtm5.
From the garden to the table
Danville, Ill. — Do you have any questions about any pests or diseases you saw in your garden last summer?
The Master Gardeners will discuss the 2022 growing season at their annual Garden to Table program from 6-7:30 p.m. on August 16 at the Kennekuk County Park Lawry Red Barn, 22296 Henning Road, Danville.
This is a great opportunity to learn about the different varieties of locally grown vegetables and fruits. You might find a new flower, herb, fruit or vegetable to grow next year, along with ideas on how to use and store the produce. There will be a tasting at the end of the event.
Sign up for this free program by visiting https://tinyurl.com/pnwcwnxn.
For more information, call the Vermilion County Extension Office at 217-442-8615.
Whiteside County Fair
MORRISON, Ill. – Whiteside County Fair, Aug. 16-20, 201 W. Winfield St., Morrison; www.whitesidecountyfair.org; [email protected]; 815-772-7329.
CISMA Conference
TRAFALGAR, Ind. – Invasive Species and Biodiversity Loss is the theme for the 2022 Indiana Invasive Species Cooperative Management Areas Conference from 9 a.m. to 4:30 p.m. ET on August 17 at the Indiana FFA Leadership Center, 6595 S 125 W , Trafalgar.
Several speakers will address topics on invasive species, in particular their effect on biodiversity.
Additionally, regional field events will take place August 18-20. These field events will take place simultaneously across the state, and registrants can choose which event they wish to attend. These events are designed to address a particular restoration issue (urban, rural, forest, grassland, wetland, etc.), teach species identification and provide examples of local management techniques.
For more details, sponsorship and registration, visit www.sicim.info/cismaconference.
Invasive Plants Tour
HILLSBORO, Ill. – Take a tour of Hillsboro for a free program on common invasive plants from 6-7 p.m. on August 17. Learn about invasive plants, their negative impact on the environment, and how to control their spread.
Meet at Challacombe House, 509 School St., Hillsboro. Sign up at https://tinyurl.com/5bda99sx.
Fairbury Fair
FAIRBURY, Ill. – Fairbury Fair, 600 S. Third St., Aug. 17-21, Fairbury; www.thefairburyfair.com; [email protected]
Winnebago County Fair
PECATONICA, Ill. — Winnebago County Fairgrounds, Aug. 17-21, 500 W. First St., Pecatonica; www.winnebagocountyfair.com; [email protected]; 815-239-1641 or 800-238-3587.
Housewives Fall Reunion
VERSAILLES, Ind. — The Madison District Extension Housewives Fall Meeting will begin at 9:30 a.m. ET on August 18 at the Versailles Community Hall, 128 N. Main St., Versailles.
The cost is $15. Register by mailing a check to: Ripley County Extension Homemakers, 525 W. Beech St., Osgood, IN 47037.
Diabetes clinic
EUREKA, Ill. — The first step to eating healthier is to buy healthy foods. However, wandering the aisles of the grocery store looking for "healthy foods" can be overwhelming. Join Nutrition and Wellness Educator and Registered Dietitian Jenna Smith from 1:30-2:30 p.m. August 18 for a tour of the grocery aisles at IGA, 514 W. Center St., Eureka. Learn how to shop smart to find the best foods for you and your family's health needs.
Diabetes clinics are informal but informative programs with a different topic each month, designed especially for people with diabetes. There is no cost to participate in this program and no registration is necessary.
Fresh season vegetables
FREEPORT, Ill. — The Cool Season Vegetables program will be from 6-7 p.m. on August 18 at the Freeport Public Library, 100 E. Douglas St., Freeport.
Grant McCarty, a local food and small farm educator from the University of Illinois, will discuss cool-season vegetables and how to get the most out of your garden ahead of the cooler fall months. Topics that will be discussed include planting, varieties, season extension, pest management and harvesting cool season vegetables.
Sign up at https://tinyurl.com/mmu83st9.
Volunteer Fair
URBANA, Ill. – In celebration of the 2022 Volunteer Master Naturalist Graduation, an outdoor volunteer fair will be held from 6-7 p.m. on August 18 at Meadowbrook Park, 2808 S. Race St., Urbana. Meet new master naturalists and program partners and learn about volunteer opportunities.
You can talk to representatives from Champaign County Forest Preserve District, Champaign Park District Natural Areas, Urbana Park District, Vermilion County Conservation District, Grand Prairie Friends, Land Conservation Foundation, Upper Sangamon River Conservancy, the Idea Store, Audubon Society, Allies d 'Allerton, and more. Representatives will discuss programs including Master Naturalist, Master Gardener and Money Mentors.
For more information, visit https://tinyurl.com/5fcwphsw.
Nature in your neighborhood
GALESBURG, Ill. — Rogers Park, 914 S. West St., Galesburg, will be the site of the Nature in Your Neighborhood program from 6 to 7:30 p.m. on August 18. Explore, observe and discover new and amazing places in your own neighborhoods at the event hosted by Galesburg Parks and Recreation, Illinois Extension, Knox County Farm Bureau, Mrs. Mariposa Butterfly Resource Bus and Tina's Bontanicals. For more information on nature programs, contact Wendy Ferguson, Horticulture Program Coordinator for Henderson, Knox, McDonough, and Warren Counties, at [email protected]
RICHVIEW, Illinois – The Emerald Ash Borer Workshop will be held from 9 a.m. to noon on August 19 at 21610 Minnesota Road, Richview. The speaker will be Fredric Miller, Professor of Horticulture in the Department of Agricultural and Horticultural Sciences at Joliet Junior College and Senior Researcher in Entomology at the Morton Arboretum in Lisle.
Sign up by visiting https://tinyurl.com/5d8ycpkc.
Union County Fair
ANNA, Ill. — Union County Fair, August 19-28, 185 Herman Wright Drive, Anna; www.unioncountyfair.net; [email protected]; 618-833-8923.