Food Review: Sizeable portions at the Loop in Manitou Springs | Culture & Leisure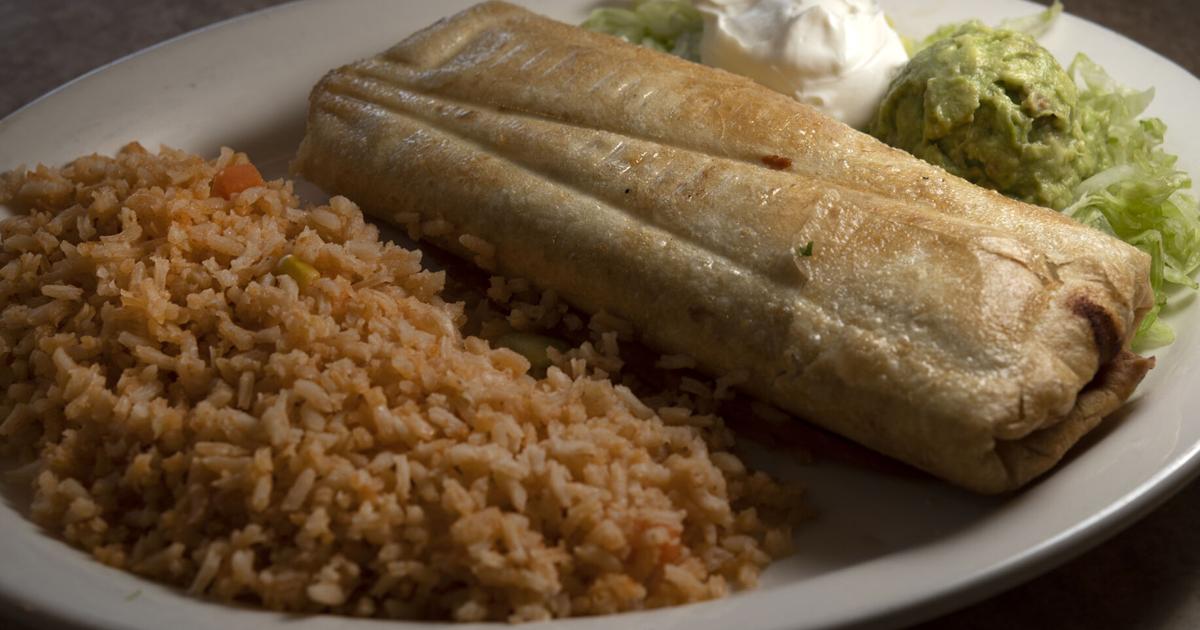 The Mexican restaurant Loop offers "the greatest margaritas in the world!" It's also worth bragging about its friendly staff and large portions.
This established Manitou Springs restaurant is popular among locals and tourists alike. While those huge tumblers of tequila-infused drinks are eye-catching, the food is nothing to scoff at either.
The fries and salsa arrived almost as soon as we sat down. I particularly appreciate the chips which are not smooth and are brittle. The salsa was a bit spicy, but nothing that wowed our palates. We ordered the queso ($8.99) for a bit more variety. Plus, we had plenty of tokens – and knew we could ask for more if needed.
Creamy and tangy, a queso is a mix of pepper jack cheese with sour cream and jalapenos. It's a great way to start a meal.
The Loop offers its fair share of typical Mexican fare, but from its menu, it doesn't shy away from the standards.
The guacamole enchiladas ($14.99 use homemade guac; I asked to make sure. The serving includes rolled corn tortillas generously filled with mashed avocado and shredded cheese. Both enchiladas are topped green chili peppers, topped with even more guacamole and served with rice and black beans. It's a rich and hearty dish, so one of the enchiladas ended up in a take-out box.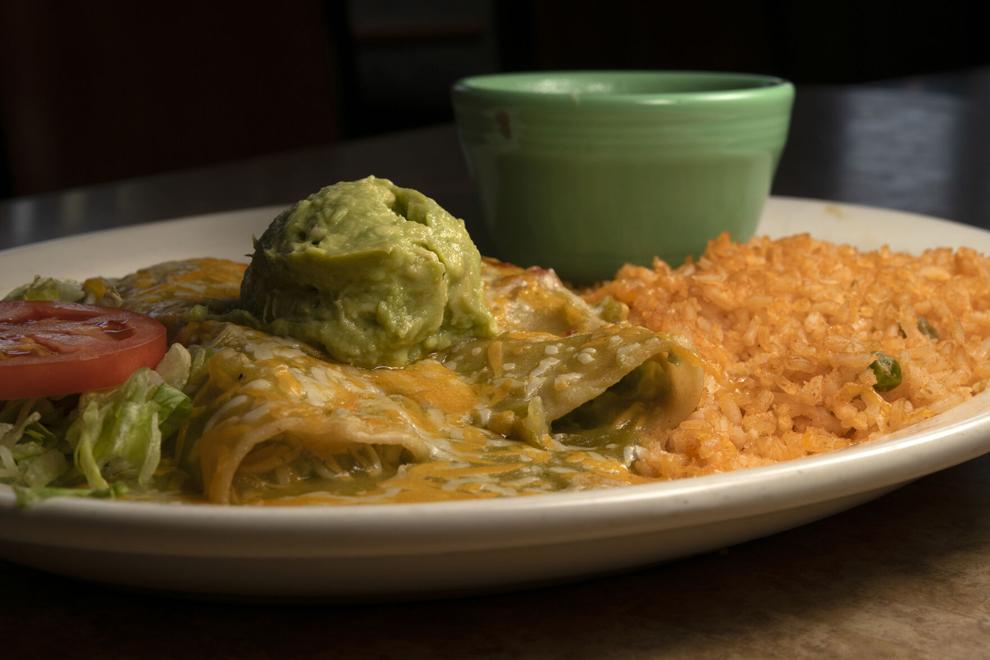 I was particularly impressed with the chimichanga ($15.99). It comes with a choice of chicken, ground or pulled beef filling.
The latter is a good choice. The meat is flavorful, and if you ask for the green chili on the side, the fried burrito retains its crispness.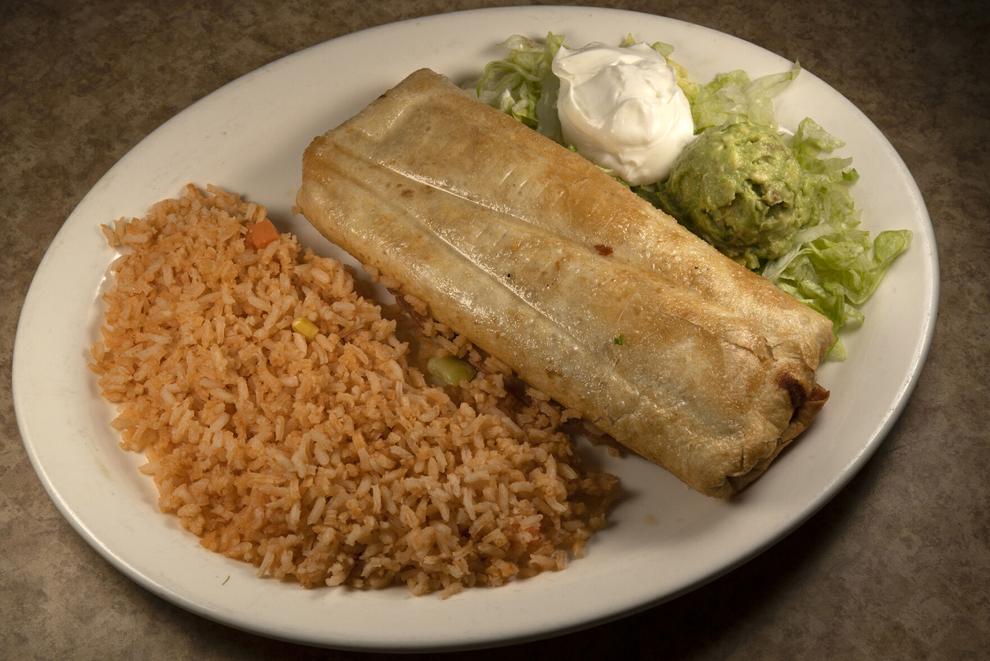 Pollo Herron ($17.99) is something new to me and after trying a few bites I can move on to other chicken dishes. Bites of sautéed chicken are smothered in a sour cream-based sauce that's both rich and overly salty. Soft corn tortillas help lessen the salty taste, but not enough. A mixed vegetable tempura, including broccoli, cauliflower, carrots and mushrooms, tops the creamy chicken. It is served with a small green salad, rice and refried beans.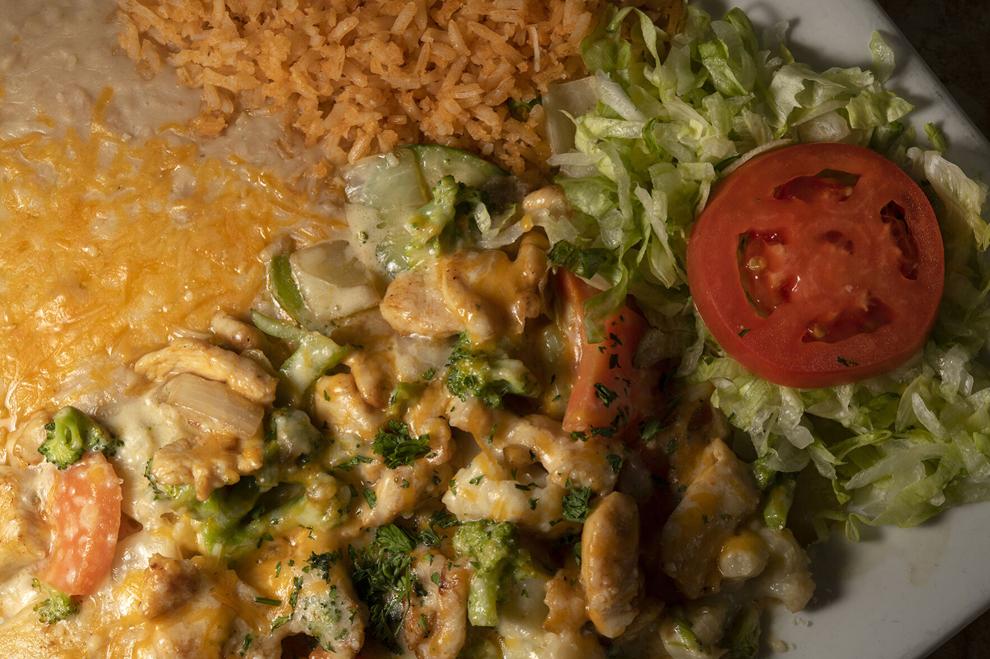 Although we didn't order the molcajete ($22.99), I was impressed to see it on the menu. This traditional Mexican dish takes its name from the three-legged stone vessel in which it is served. It looks like a mortar without its pestle. The Loop version is a combination of sautéed chicken, pork and steak with poblano sauce.
The Loop's margarita offerings are impressive, ranging from a basic house blend to variations that include different liquors and combinations. For example, Italian mixes Amaretto with tequila, a sweet and sour mix and lime juice. Two sizes are available: 16 and 32 ounces. Depending on size and order, prices range from $11.99 to $19.99.
The service was exceptionally friendly and attentive, even on a busy evening in the middle of tourist season. Water glasses were full and requests from staff to make sure everything was ok with our meal were appreciated.
The loop
The description: Mexican cuisine
Location: 906 Manitou Ave, Manitou Springs
Contact: 1-719-685-9344; theloopatmanitou.com/
Prices: $11.99 $22.99
Hours: 11am-8pm Sunday to Thursday; 11am-9pm Friday and Saturday
Details: Credit cards accepted. Alcohol. Wireless.
Favourite dishes : Pulled beef chimicanga
Other: Gluten-free and vegan options available.