Hervey Bay seniors learn to cook hearty meals on a budget amid rising cost of living
Janice Bickerton is skilled with a spatula but, at her age, it's become a bit too tedious to cook for one person all the time.
Key points:
Older workers fear seniors are losing inspiration to cook nutritious meals
Living alone and rising cost of groceries are among the contributing factors
Hervey Bay seniors' residence teaches seniors affordable, healthy meals to cook at home
"I cook a lot myself, but I freeze a lot of food, so I don't have to cook every day," Ms Bickerton said.
"It takes a lot of time and it's very difficult to know what to cook for someone."
The bubbly 88-year-old lives in her own unit at a Hervey Bay nursing home.
For many independent senior residents, it is often easier to sacrifice their health for convenience and cost.
But a local initiative lures them back into the kitchen to hone their cooking skills.
"I was getting comments from some of our residents toasting lunch and dinner because maybe they were single, they were only cooking for one person," village manager Sally Zentveld said.
"Food prices have skyrocketed, so they're taking shortcuts.
"We give our residents samples of what they can cook – it's cheap to make, it's very healthy and they're all sitting there having a wonderful time."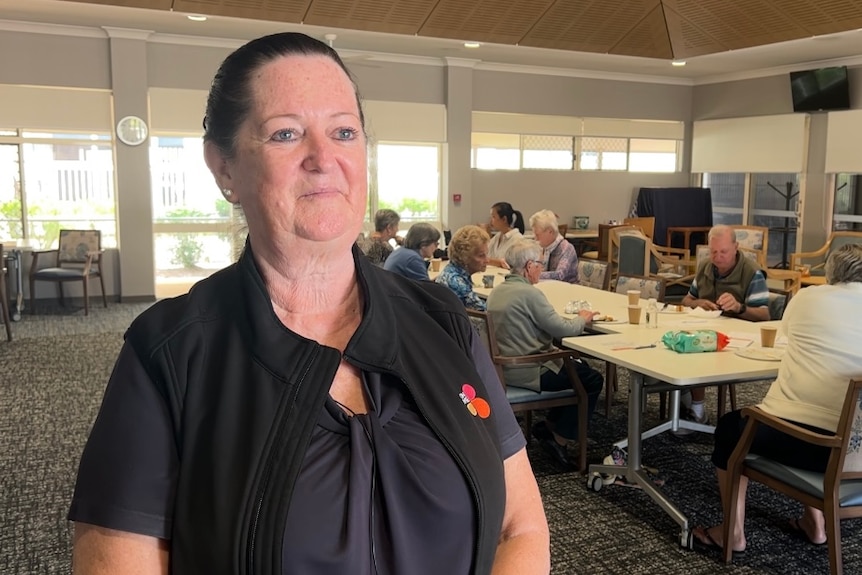 bang for money
Professional chef Joseph Keen said his goal was to use a simple and tasty old classic hash, to show them how to make the most of healthy, readily available ingredients.
"In this salty hash, we've added extra protein, so we have lentils, bean mixes, and the salty hash is loaded with veggies," he said.
"From this tasty hash, we created dishes that our residents can recreate at home."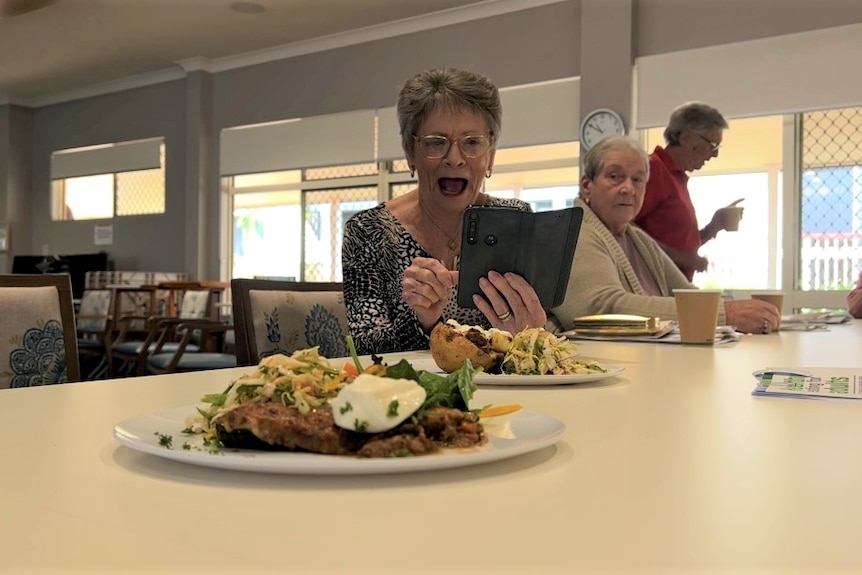 Relight the hot pan
After decades of working as a nurse, Ms Bickerton said she had a newfound appreciation for cooking since a life of travel left her with little time to focus on cooking.
From New Zealand to remote corners of Australia, she has spent more time helping others than herself.
"When we lived in the nurses' quarters…some meals felt like boarding school again," she said.
"We had vegetables and meat – except at Thursday Island because all the goods were arriving on a freighter, so the meat was dirty by the time it arrived and we didn't have any fruit.
"I went down to [44kg] there, but I loved it!"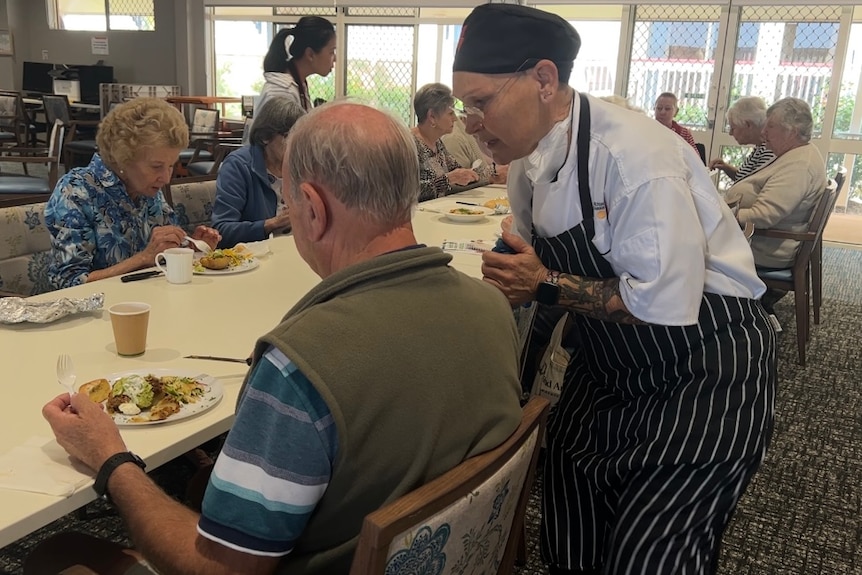 Now Mrs. Bickerton can whip up cottage pie, stuffed potatoes or savory rice, all based on this tasty hash.
"We're dealing with a generation that grew up on these staples," Keen said.
"It's just those little extra extras that they need at this time of life for their health."