RECIPE: Cook with Heart Health in Mind | New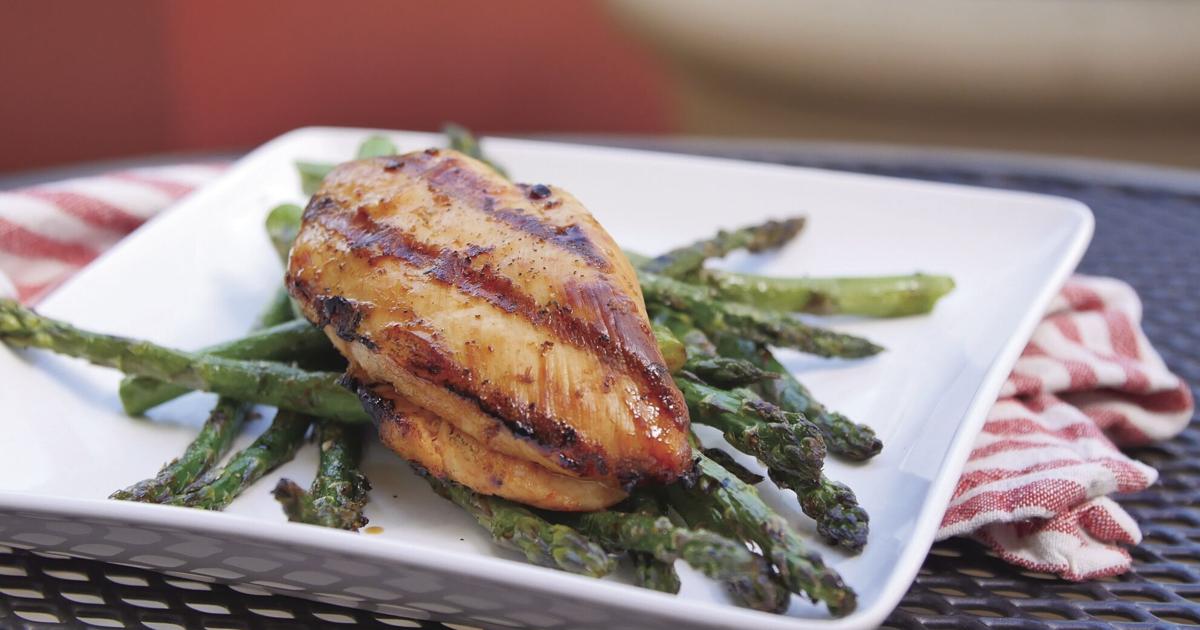 Healthy eating doesn't have to be difficult or require you to remove your favorite dishes from your family's menu. In fact, making wise choices when cooking at home can give you more control over the types of tasty and heart-healthy dishes you put on the table.
High cholesterol is one of the leading controllable risk factors for heart disease and stroke, with about 38% of American adults diagnosed with high cholesterol, according to the American Heart Association. These cooking tips can help you prepare heart-healthy meals that may help improve cholesterol levels by reducing excess saturated and trans fats.
Grilled Tequila Lime Chicken with Grilled Asparagus
Frozen yogurt bark