Savor a new way to enjoy seafood | Food/Recipes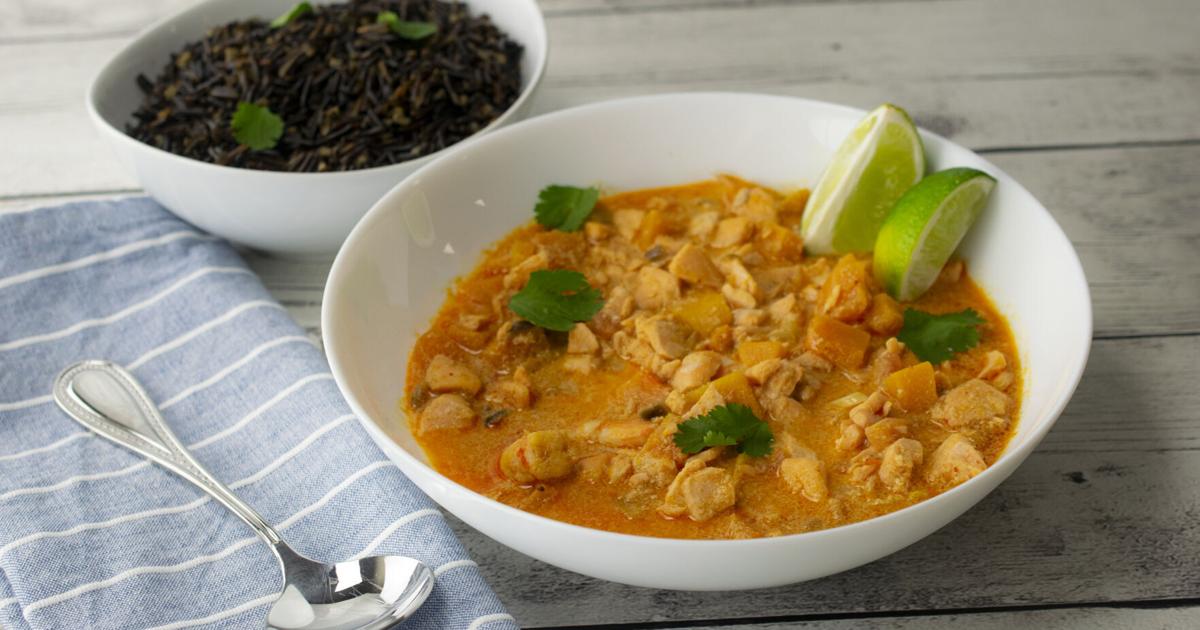 (Family Features) Adding salmon to your weekly menu can take dinner time from lackluster to delicious. Combining it with bright, fresh vegetables enhances the flavor experience even further for an explosion of seafood flavors.
Loaded with salmon, house dressing, sushi rice, and a variety of savory vegetables, this Coconut Salmon and Shrimp Curry is a perfect option for whipping up a quick yet delicious meal. Plus, you can feel good that it's produced sustainably by looking for Aquaculture Stewardship Council (ASC) certification on farmed salmon.
Quickly becoming one of the main sources of seafood in the world, aquaculture is similar to typical agriculture but with fish, shellfish and seaweed. It consists of two methods: the natural environment and onshore tanks, both of which are safe ways to grow quality, responsibly produced seafood.
Through strategic partners, innovative technologies and conscious farming practices, ASC is transforming the seafood industry with certification for farmed fish to ensure the seafood you enjoy is traceable , responsible and tasty.
This "New Way to Eat Seafood" includes four improvements to the way seafood is produced:
• Traceability: Seafood is traced from farm to store, eliminating fraud or mislabeling of seafood.
• Social Responsibility: Certified seafood is only sourced from operations that have demonstrated fair treatment and compensation for workers, as well as a commitment to wildlife conservation and restoration.
• Environmentally friendly: Only farms that operate with minimal impact on the environment are supported. These farms adopt sustainable resource practices so you can protect the oceans, coasts and wildlife with your purchases.
• Quality products: Foods bearing the ASC label have been checked at each stage of the production process to guarantee their quality.
Salmon curry and coconut prawns
Recipe courtesy of MOWI on behalf of the Aquaculture Stewardship Council
2 pieces of MOWI Pure portion salmon
1 cup wild rice
1 tablespoon coconut oil
1 clove garlic, sliced
1/4 cup red onion, diced
1 cup pumpkin or butternut squash, diced
1 tablespoon lemongrass, finely chopped
1 1/2 tablespoons red curry paste
1/2 cup coconut milk
1 tablespoon of fish sauce
1/4 cup tomatoes
4 prawns
1 lime, quartered
2-3 cilantro leaves, for garnish
Cut the salmon into 1/2 inch cubes. Cook rice according to package directions.
In a large skillet, heat the coconut oil over medium-high heat. Add garlic, onion and pumpkin or squash; sauté 5 minutes, or until onions are translucent. Mix lemongrass and curry paste. Cook 2-3 minutes, or until fragrant.
Add coconut milk, fish sauce and tomatoes; mix well. Add shrimp and salmon; cook until done.
Serve with rice and lime wedges. Sprinkle with cilantro.