Sustainable sushi | Food, recipes and entertainment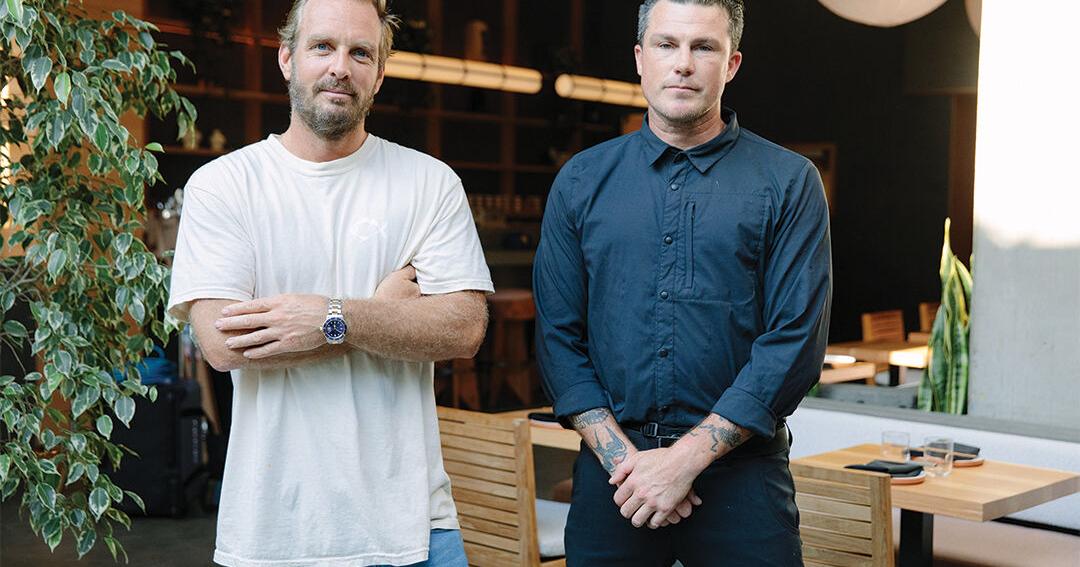 Restaurant owner and former pro surfer join forces to open Fiish in Culver City
Most nights, Platform in Culver City is bustling with diners, customers, and watchers. The Washington Boulevard Community Mall buzzes with the pulsating energy of a college campus or a popular food court in a mall. After a three-month stint as Little Fiish in a pop-up space, Fiish has expanded and joined the swarm of restaurants that makes Platform so appealing.
"We were also lucky there was a lack of sushi restaurants in the area, so it was a welcome concept," said chef Colin Whitbread, a professional surfer turned chef who previously ran a business. restaurant business in Los Angeles and San Diego for over 15 years.
"The local community has been so supportive of the new space," Whitbread said. "There are so many businesses in the area like Apple, HBO and Sony that we get really busy with our lunch crowd and then have a great vibe and vibe for the evening dinner service. The premises are the backbone of our customer base and our most frequent repeat customers.
Serving sushi is more than a career path for Whitbread and Executive Chef Cody Requejo. Serving sustainable fish defines their mission statement.
"The issue of sustainable fish is the most important aspect of the business to us," Whitbread said. "Bringing ethically sourced or regeneratively raised seafood to customers and empowering them with the information they need to feel good about their purchasing decisions is the future of seafood and our system. food as a whole. By taking the time to raise awareness and be transparent in our sourcing, we allow ourselves to engage the conversation for the world of sushi that has rarely been touched upon. I want to provide the highest quality seafood with the lowest possible environmental cost. It makes me feel like we're preparing for the future to make sure we can have sushi that won't destroy the ecosystem.
Dishes on the menu range from chicharron salmon with kani kama and smoked trout roe to maki, nigiri and sashimi prepared with a seasonal selection of house dry-aged fish (cleaner and more tender). Takeaway meals remain a big part of the business fueled by the Lunch Box (16 pieces), the Dinner Box (22 pieces), the Roll Box (16 pieces) and a Vegan Box (16 pieces).
"To make sushi in LA, you have to have a good vegan menu," Whitbread said.
"About 10-15% of our customer base is vegan or plant-based. I love making vegan sushi. It's so fun, so beautiful and really fun to make.
Fiish also serves its own brand beer, courtesy of co-owner Jamo Willis.
"I've always wanted to brew my own beer, and I thought now was the perfect time to do it," said Willis, who also designed the 2,200-square-foot space that seats 100 people.
"I love Japanese beers, but we wanted to put our own twist on it that really complimented Colin's sushi. We worked with SLO Brew (in San Luis Obispo) to find the flavor profile we liked, and our Fiish beer was born.
Luckily, Whitbread still has the chance to sneak in a surf or swim one or two days a week.
"I feel like we're riding a wave of momentum that we need to keep going," Whitbread said. "The future is beautiful, and together we can reach any heights our imagination can reach.
"I like being able to prepare [sushi] in front of people and talk to them about what they are going through. I love this connection between the food and the customer and building these relationships with people. I love changing people's minds about fish and its taste. I love destroying old sushi standards and patterns. We have no limits or rules on what we can do, and that's what's most exciting about our business. Being able to be the chef and artist that I want to be is what keeps me going.
fish
8820 Washington Blvd. City of Culver
323-272-2262